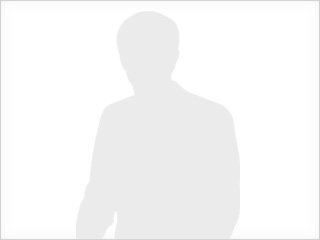 His quizzes
User hasn't taken any quizzes
Profile
Story about Ahto Ehrlich
My name is Ahto Ehrlich, I'm male and 49 Years old. My Sign of Zodiac is cancer. I live in Tartu, Estonia. On Flirtic.com I've been registered for 12.12.2012 years.
If our iterests match, you can send me a message, make a gift or invite for a date.
I speak estonian. My mother tongue is english.
I like to listen to Tina Turner, Ace of Base, Garbage, Andrea Bocelli, Cher, Bee Gees, Pet Shop Boys, Fleetwood Mac, Paul McCartney, Thomas Anders, Meat Loaf, ZZ Top, Gazebo, The Police, Laura Branigan, Peter Gabriel, Abba, Mark Knopfler, Dire Straits, Eurythmics, Divine Inspiration, Tanja Lasch, Tanja Solnik, Bronski Beat, Dead or Alive, Barry Gibb, John Mellencamp, Jean Michel Jarre, Culture Club, No Doubt, Shania Twain, The Alan Parsons Project, R.E.M., Army Of Lovers, Céline Dion, Cyndi Lauper, Annie Lennox, Toni Braxton, Julio Iglesias, Europe, Robbie Williams, Kylie Minogue, Boy George, Dolly Parton, Simply Red, Electric Light Orchestra, Chris De Burgh, Bonnie Tyler, Alphaville, Sandra, Whitney Houston, Jennifer Lopez, Phil Collins, Madonna, a-ha, Shakira, Def Leppard, UB40, The Cure, Mike Oldfield, Barbra Streisand, Bad Boys Blue, Blondie, Alanis Morissette, Kim Wilde, Mariah Carey, Billy Idol, Erasure, Marilyn Jurman.
General information:
Aim of acquaintance:

Yet to be answered

Interested in:
girls
Native language:
English
Languages:
Estonian
Response rate

very low

Do not participate in Top 100. Reason:


Has no pictures