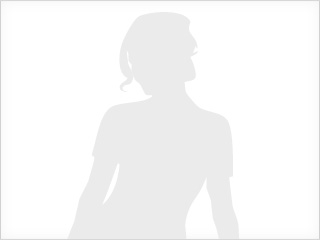 Her quizzes
User hasn't taken any quizzes
Profile
Story about Angelina Kulitsjova
My name is Angelina Kulitsjova, I'm girl and 20 Years old. My Sign of Zodiac is virgo. I live in Tallinn, Estonia. On Flirtic.com I've been registered for 20.12.2012 years.
If our iterests match, you can send me a message, make a gift or invite for a date.
I speak russian. My mother tongue is english.
I like to listen to Ed Sheeran, Alicia Keys, 50 Cent, Calvin Harris, Leona Lewis, Red Hot Chili Peppers, OneRepublic, Céline Dion, Miley Cyrus, Drake, Lil Wayne, Madonna, Ne-Yo, Shakira, Jason Derulo, Michel Teló, Rihanna, Lady Gaga, Destiny's Child, Skrillex, Bruno Mars, Eminem, Willow Smith, Ariana Grande, Rap, Linkin Park, LMFAO, Adam Lambert, Foster The People, Kat Graham, Black Eyed Peas, Jessie J, Shontelle, T-Pain, Coldplay, The 69 Eyes, Christina Aguilera, The Beatles, Jordin Sparks, Taio Cruz, P!nk, Muse, Chris Brown, Katy Perry, Justin Timberlake, Akon, Nicole Scherzinger, Birdy, Maroon 5, Green Day, Daft Punk, Queen, Ciara, Flo Rida, Freddie Mercury, The Rasmus, Avril Lavigne, Snoop Dogg, Beyoncé, David Guetta, Mary J. Blige, Victoria Justice, Mariah Carey, Paramore, Bob Marley, Pitbull, Jennifer Lopez, Usher, Ellie Goulding, Swedish House Mafia, Britney Spears, Cheryl Cole, Basshunter, Michael Jackson, Taylor Swift, Adele, Fergie, will.i.am.
General information:
Aim of acquaintance:

Yet to be answered

Interested in:
guys
Native language:
English
Languages:
Russian
Response rate

very low

Do not participate in Top 100. Reason:


Has no pictures