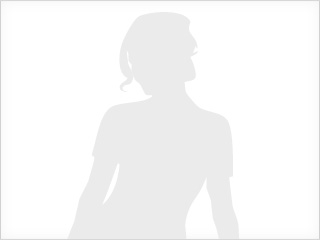 Her quizzes
User hasn't taken any quizzes
Profile
Story about LADY-777
My name is LADY-777, I'm girl and 24 Years old. My Sign of Zodiac is aries. I live in Tbilisi, Georgia. On Flirtic.com I've been registered for 13.09.2013 years.
If our iterests match, you can send me a message, make a gift or invite for a date.
I speak georgian. My mother tongue is georgian.
I like to listen to Funny, Alicia Keys, Inna, Akcent, Céline Dion, Jason Mraz, Miley Cyrus, Drake, Lil Wayne, Madonna, Ne-Yo, Shakira, Jonas Brothers, Michel Teló, Rihanna, Bruno Mars, Christina Aguilera, Lana del Rey, Edward Maya, Pharrell Williams, Mattyas, Nick Jonas, T.I., Linkin Park, Evanescence, James Blunt, Justin Bieber, Robin Thicke, Black Eyed Peas, Coldplay, Nickelback, Barry White, Kat Deluna, Lady Gaga, David Guetta, One Direction, Beyoncé, P!nk, Tiësto, David Archuleta, John Mayer, Chris Brown, Katy Perry, Nicole Scherzinger, Maroon 5, Massari, Ciara, Whitney Houston, Fergie, Adele, Taylor Swift, Barbra Streisand, Jordin Sparks, Fall Out Boy, Trey Songz, Mary J. Blige, Phonique, The Wanted, Jennifer Lopez, Katie Melua, Gwen Stefani, Jennifer Hudson, Cheryl Cole, Amy Winehouse, Michael Jackson, Avril Lavigne.
General information:
Aim of acquaintance:

Yet to be answered

Interested in:
guys
Native language:
Georgian
Languages:
Georgian
Response rate

very low

Do not participate in Top 100. Reason:


Has no pictures